Introduction to ScopSTATS Reporting Engine
Real-time data access (real-time monitoring).

Enhanced information tracking thanks to simultaneous access to multiple reports.

Simplified and unified filters, easy access to reports (CDR, DAA, RVI...).

Hierarchical links between data and reports.

VoIP Accounts

Real-time monitoring systems for System Reports with system services controls (startup, shutdown, reboot).

Available in French and English.

SIP Peers and Registrations

IVR Usage Reports

Fast access to Agent Call Distribution Reports.

Uses HTML5 for charts and is compatible with the iPhone and the iPad

100% web based so there is no need to install any client software

Does not require a third party server

Does not require an additional license

Realtime Engine
Real-time data access to live information:

Active Channels

Extensions

VoIP Trunks

ACD Queues, Agents, Callers

Remote Agent Login and Logoff

Conferences

Voicemail
Parking Lots

CPU Usage

Network Usage

Memory Usage

System Temperature

Partitions

Custom Panels
E911 Reports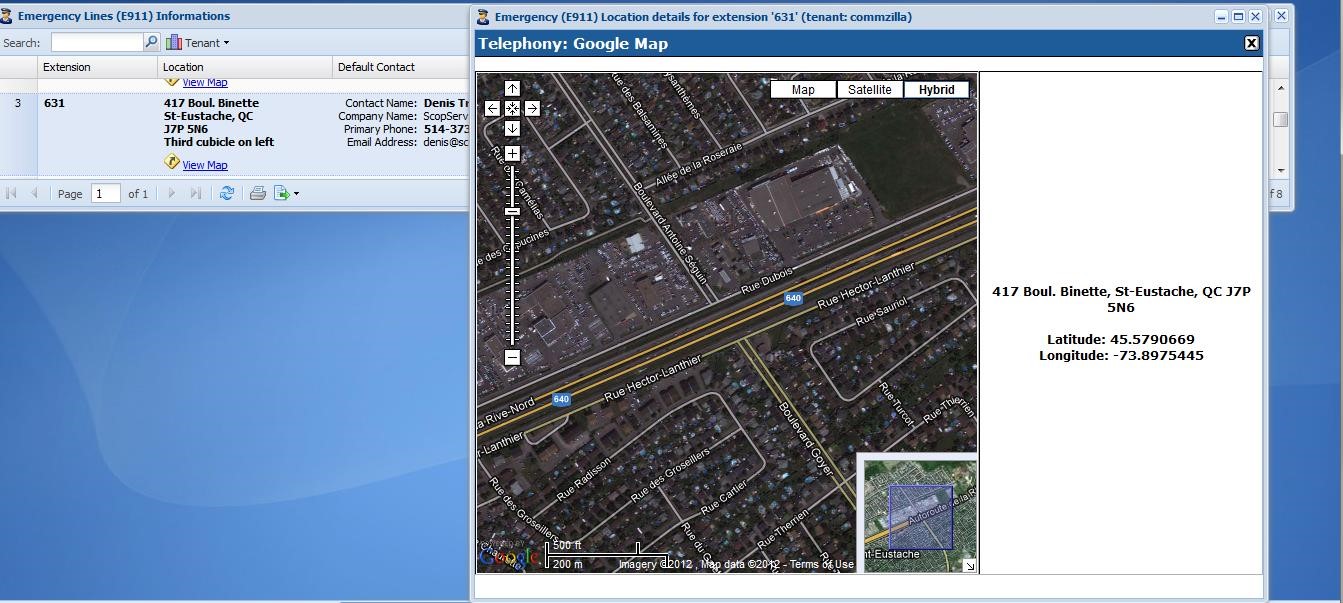 Integration with Google Maps API to show physical location of each user.

Easy access to emergency contact information.

Easy access to custom location data for each user.

Call Recording and email notification system for each 911 call.

Historical Reports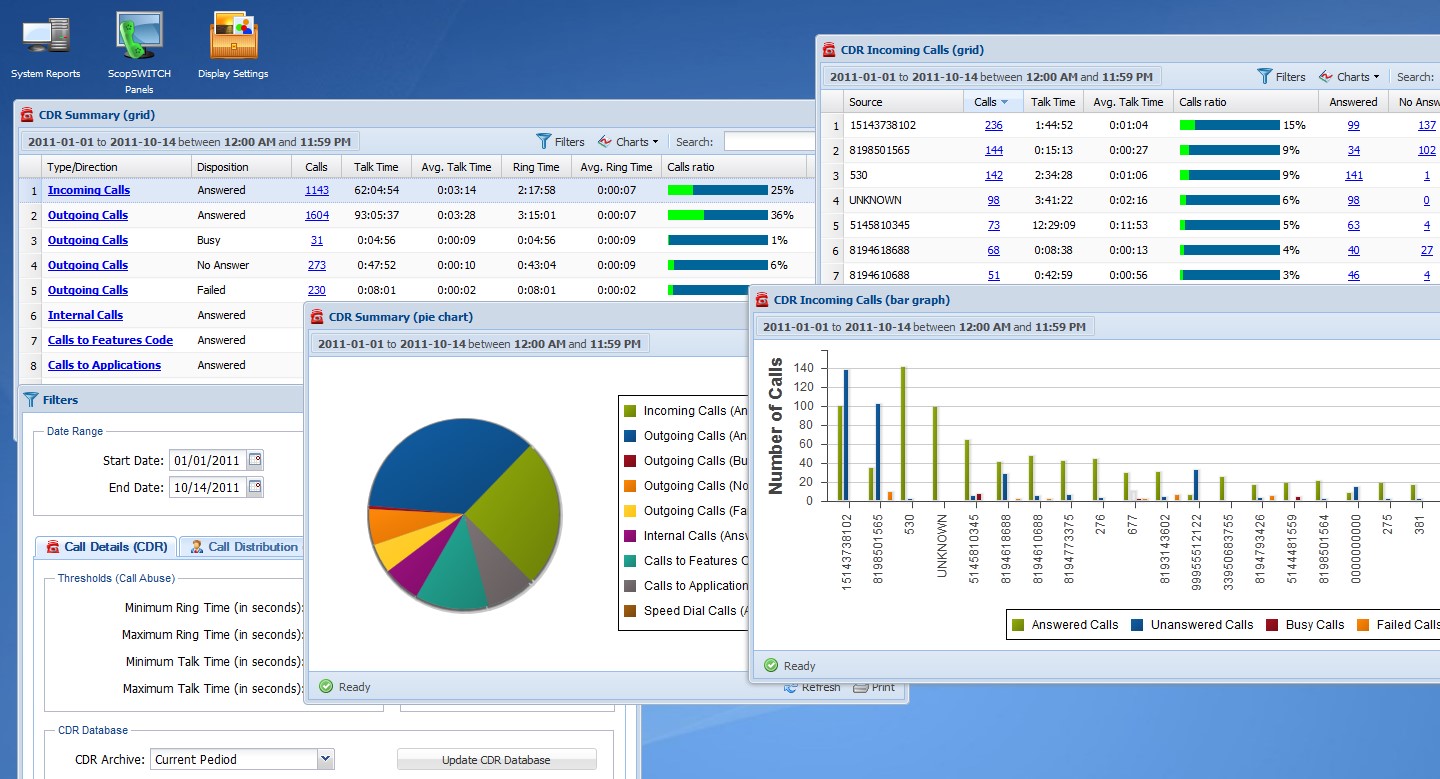 Every single call log is reported

Monitoring record for each recorded phone call saved in .WAV format

DNIS Reporting

CallerID reporting and filtering

Maillog

Messages logs

IVR Reports to show key press usage for any Auto Attendant object

Call Duration

Ring time

Call time

Source Reports

Destination Reports

Unique ID's

ScopSTATS Historical Reports, cont'd

ACD Reports including:

Agent Availability

Calls Summary

Custom filters

Answered Calls with CLID log

Pie Charts

Abandoned Calls with CLID log

Bar Graphs
Overflowed Calls with CLID log

Calls Distribution by time

Service Level Reports for all queues

Pause Code

Agent Calls

Wrapup Code

Realtime Switchboard

Virtual Switchboard
Full control including:


Transfer


Conference Calls


Voicemail


Speed Dials


Monitoring/Recording


Call Parking


Access to Realtime data including:


Active CallerID


Call timers